Whatever your style you'll want an instrument that is reliable, comfortable to play and holds tune. It'll leave you free to concentrate on enjoying your guitar rather than struggling with a tool that is holding you back. Most people are surprised by the difference that can be made with some detailed fret work and a professional setup. At Leicestershire Luthiers our job is to make sure your guitar puts a smile on your face every time you pick it up to play!
Leicestershire Luthiers now consists of Danny Lint, Natalie LaValley & Mike Payne. Of course, we wouldn't be where we are without our great friend and mentor, Nigel Roberts who retired in 2019. We have taken on the business with the same levels of critical analysis, attention to detail and dedication as he always did. We've also inherited his love of a good old chat about guitars!
At our new workshop in Hathern, very close to M1 Junctions 23 & 24, Danny, Nat & Mike specialise in fixing, modifying, upgrading and the general maintenance of all types of guitars & stringed instruments. We're just as comfortable taking on the sentimentally valuable lost causes as we are the priceless, vintage guitars or anything brand new and factory fresh.
Get in contact with us to see if we can help with yours.
A brief history of how Leicestershire Luthiers came to be…
Have a browse through some of the interesting jobs we've been up to…
See what some of our customers have to say…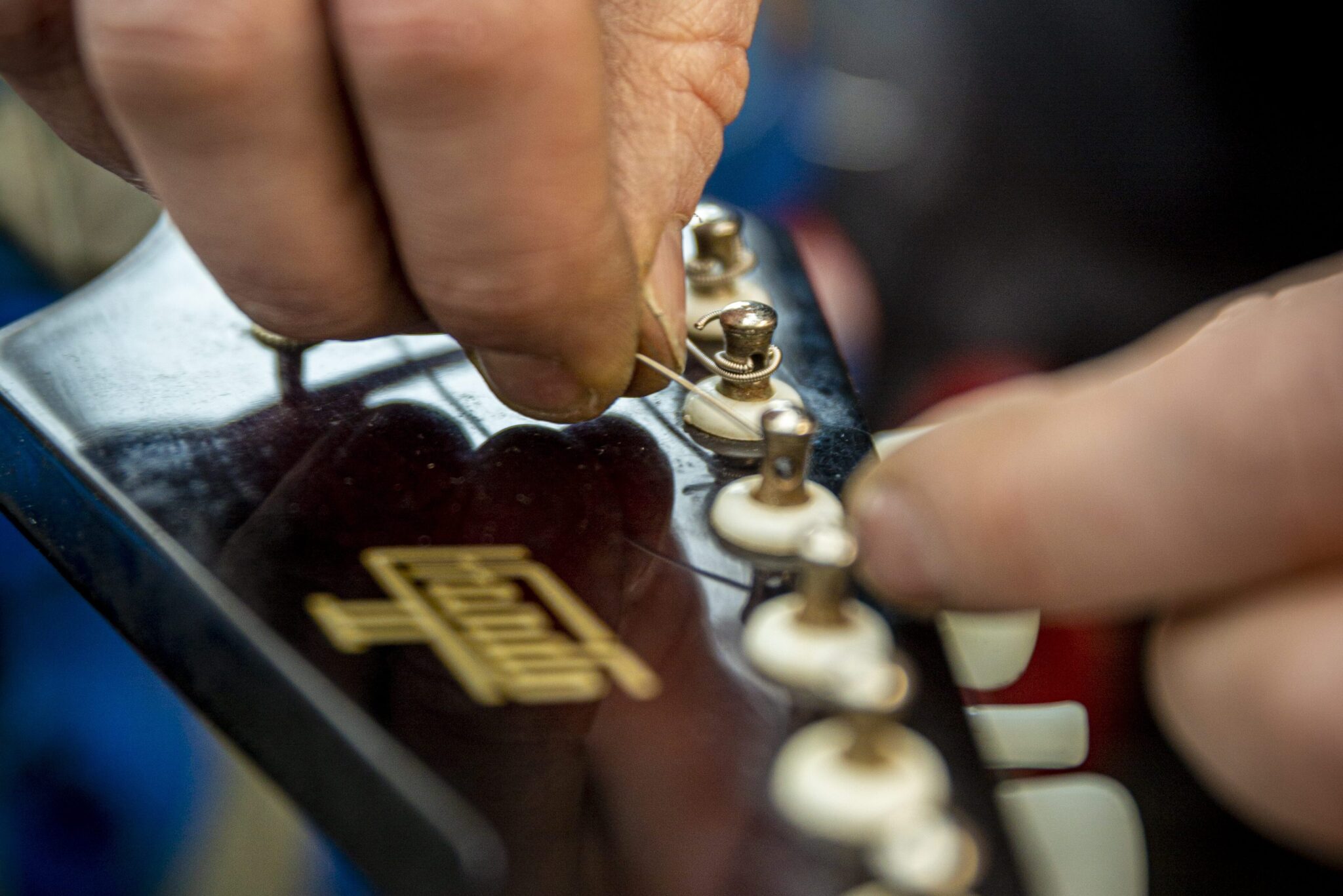 Most guitars, if not all, need a service at some point. Here's how we can help…
Check here for our latest prices…
When you're ready to get in touch, all the info is here…